Smiletel are your RingCentral Brisbane Partner
As a leading business voice provider in Brisbane, Smiletel is committed to bringing you the world's best communication products and services. Which is why we're very proud to be a partner of  RingCentral, the global leader in Unified Communications as a Service (UCaaS). 
The RingCentral platform seamlessly combines video, voice and messaging to bridge the communication divide between customers and teams. The result is a revolutionary means of putting everyone on the same page, making remote work easy, simplifying workflows and improving project management.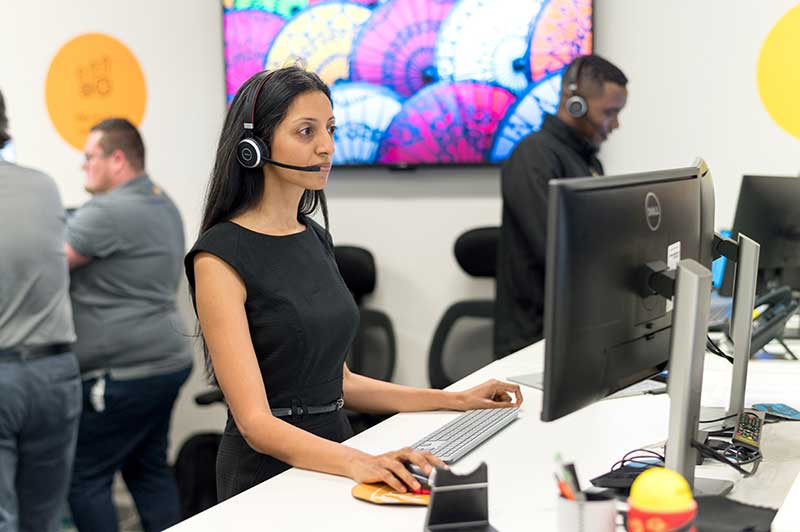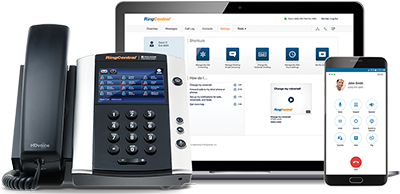 Unified Business Communications
The beauty of RingCentral is they offer everything you need for effective business communication in one place. A single workspace is home to voice, video and messaging functions, allowing for unimpeded collaboration and sharing of information.
Voice: Smiletel can provide your company with a RingCentral Cloud PBX business phone system. This can be installed on all your devices, from desktop to mobile, so you can enjoy HD quality sound and manage your calls no matter where you are.
Video: The RingCentral video function is a big key to successful remote work. HD quality audio and video is always clear, conferences of up to 200 people can be initiated with a couple of clicks and there is full control over who can enter meetings. Reliability and security instils confidence in your team and customers. 
Messaging: The feature-rich live messaging function successfully unites your team, exponentially improving their collaborative abilities. Send files, customise messages, share screens, start calls at any moment, organise schedules, search archives, crate teams… there is so much within the messaging function that will make teamwork easier and boost productivity. 
The RingCentral Difference
The RingCentral brand has been gaining global acclaim, quickly establishing itself as an industry-leading communications platform. They've been:
– Recognised as a 2020 Gartner Magic Quadrant Leader for Unified Communications as a Service (UCaaS), Worldwide
– Number One Spot in the 2020 Omdia UCaaS North American Scorecard
– Named a leader in the 2019 Aragon Research Globe for UCC.
It's easy to see why they're now at the forefront of the industry. Their single, unified Cloud PBX system brings team together no matter where they are on the planet. It's also exceptionally reliable, enjoying near 100% uptime, as well as offering seven layers of unparalleled security.