Smiletel are Proud to Bring Logitech to Brisbane
As part of our commitment to only bring our clients the worlds leading communication products and services, its our great pleasure to partner with Logitech. This Swiss company has been helping connect businesses since 1981, always focusing on innovation and quality. 
Progressive design and a desire to create meaningful experiences has seen Logitech grow into a multi-brand, globe encompassing juggernaut of a tech company. You can now access them through Smiletel, Brisbane's leading business communication provider.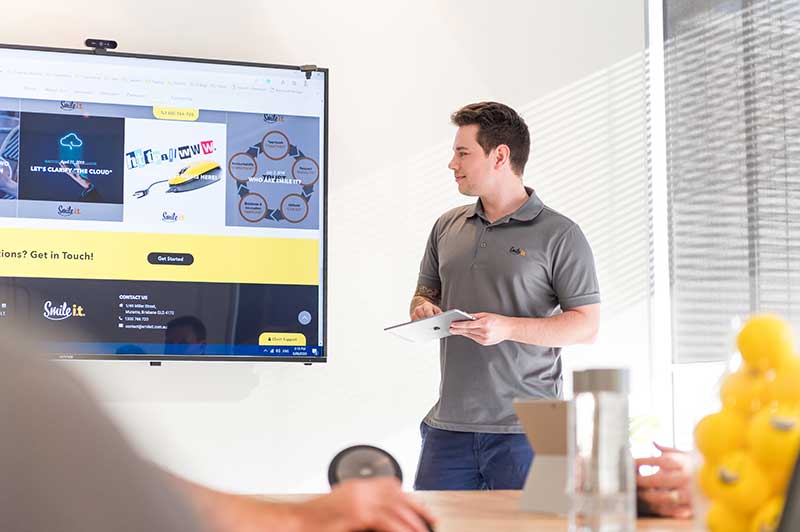 Boost Productivity and Performance
Logitech is all about helping your teams work better, no matter the environment. To work smarter, to work faster. They've put together a range of products to help you do exactly that, no matter the size of your business. From innovative desktop productivity devices to industry leading video collaboration products, Logitech has the tools, whether you're in the office or on-the-go. 
Offering universal compatibility and unbeatable, long-term value, Logitech are certified in over 90 countries. Experience their usability and style today, through Smiletel.
Logitech Videoconferencing
When it comes to the perfect solution for videoconferencing from any space, Logitech have you covered. They understand that collaboration is the sol of all modern workplaces, so their advanced videoconferencing tools make meetings productive and enjoyable. 
Their solutions partner with all major existing videoconferencing platforms, including Google, Microsoft and Zoom. They also support features such as electronic whiteboards and file sharing. 
Why not get started on your Logitech journey with Smiletel today? Get in touch, our team would love to chat.